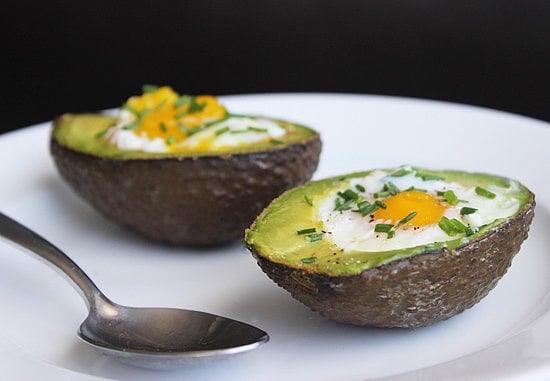 Image copyright: Popsugar
Need some new family dinner recipe inspiration? If you do, you're in the right place! While we could offer you mouth-watering recipes for things like chicken casserole (don't worry, we totally have that), why not change things up a bit and thrill your kids with some breakfast for dinner? You don't have to settle for frozen waffles and scrambled eggs (although we're not knocking those delicious choices) because there are plenty of dishes from the a.m. that can work just as well in the p.m. Think outside of the (cereal) box and serve things like pizza made with eggs and tater tots or decadent waffles with fruit. The following 10 kid-friendly recipes are sure to make dinner time fun for the whole family.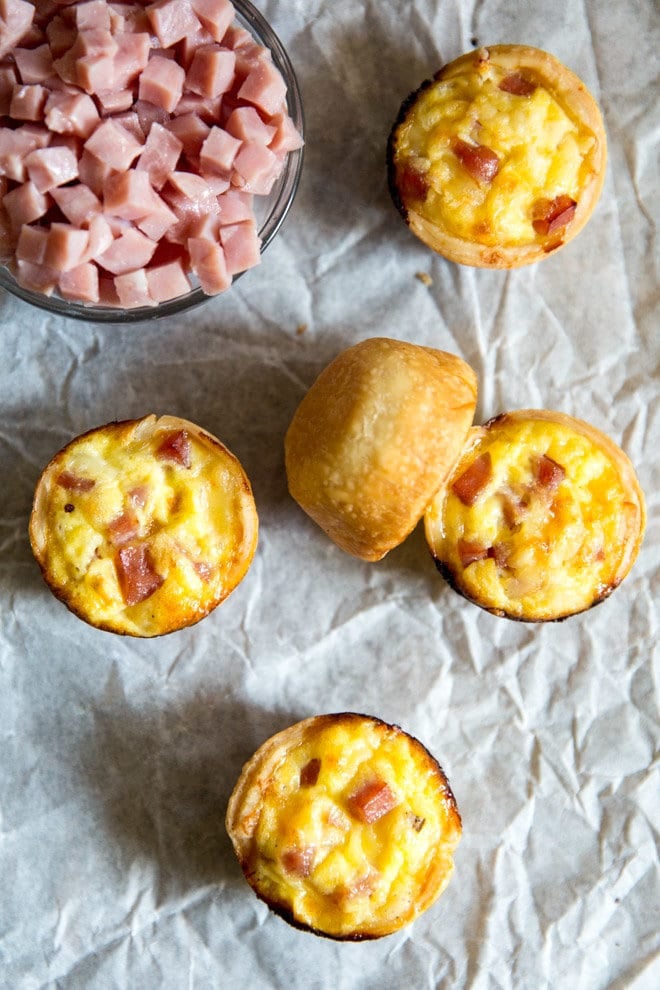 Mini Ham and Cheese Quiche
Culinary Hill's mini ham and cheese quiches are made with store-bought pie crust and are freezer friendly, so you can serve them for dinner and keep bringing them out for breakfast or after-school snacks all week long.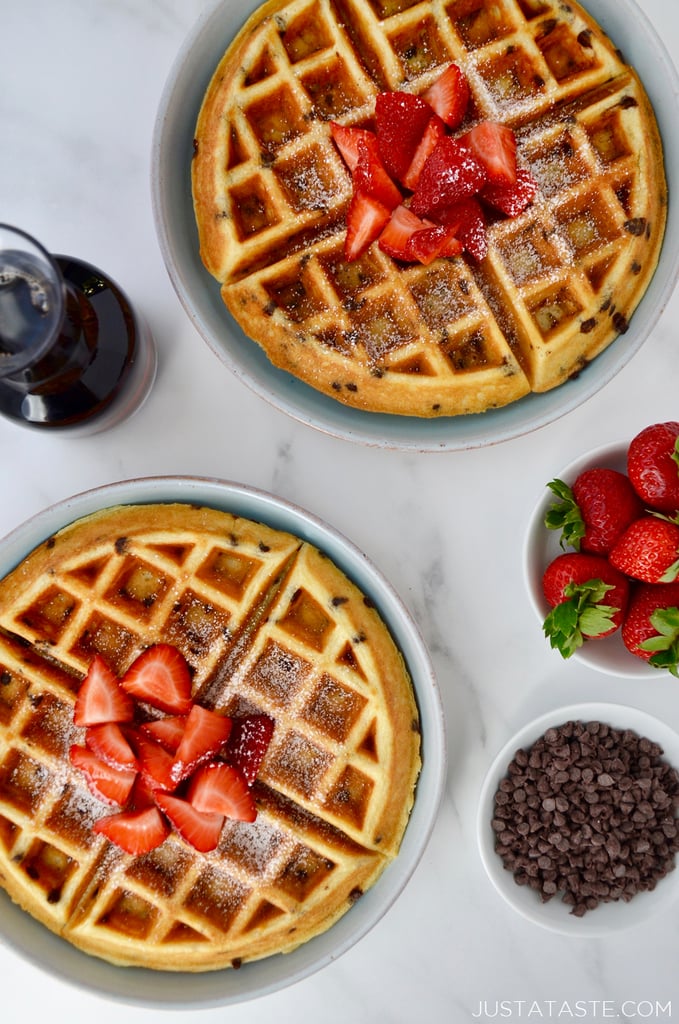 Buttermilk Chocolate Chip Waffles
Just a Taste's buttermilk chocolate chip waffles are sure to be a hit with the whole family. The light and airy waffles are slightly crispy around the edges and studded with mini chocolate chips for a touch of sweetness. Serve with a fruit topping and, hey, it's practically health food!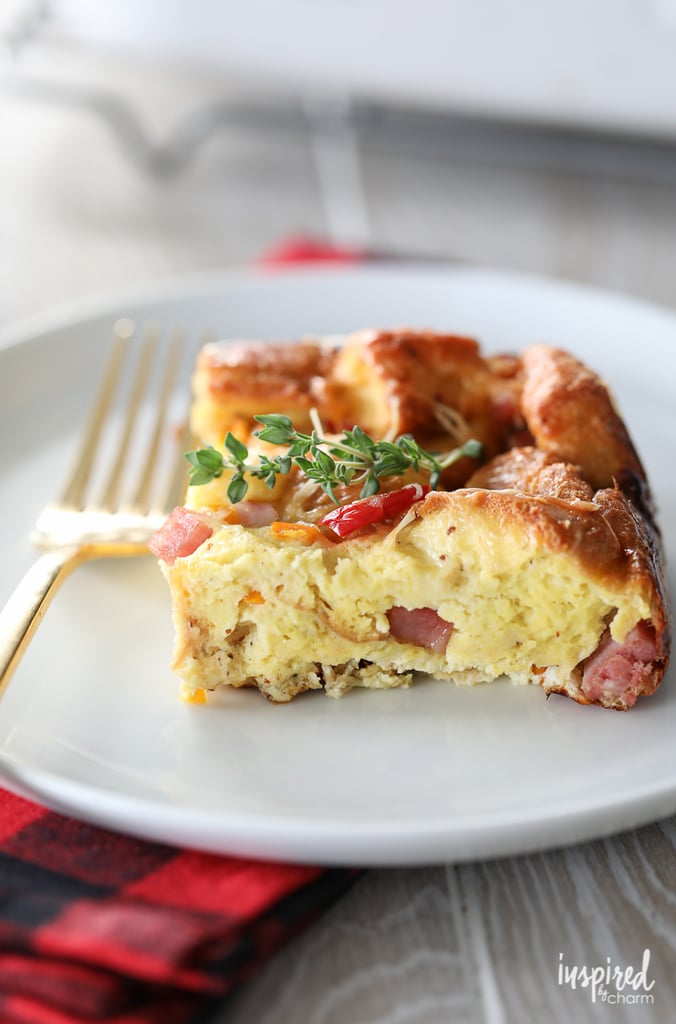 Overnight Breakfast Casserole
Inspired by Charm's overnight breakfast casserole (make it in the morning to serve for dinner) uses french bread, eggs, ham, cheddar cheese, and chopped peppers and is flavored with Dijon mustard, garlic powder, salt, pepper, and thyme.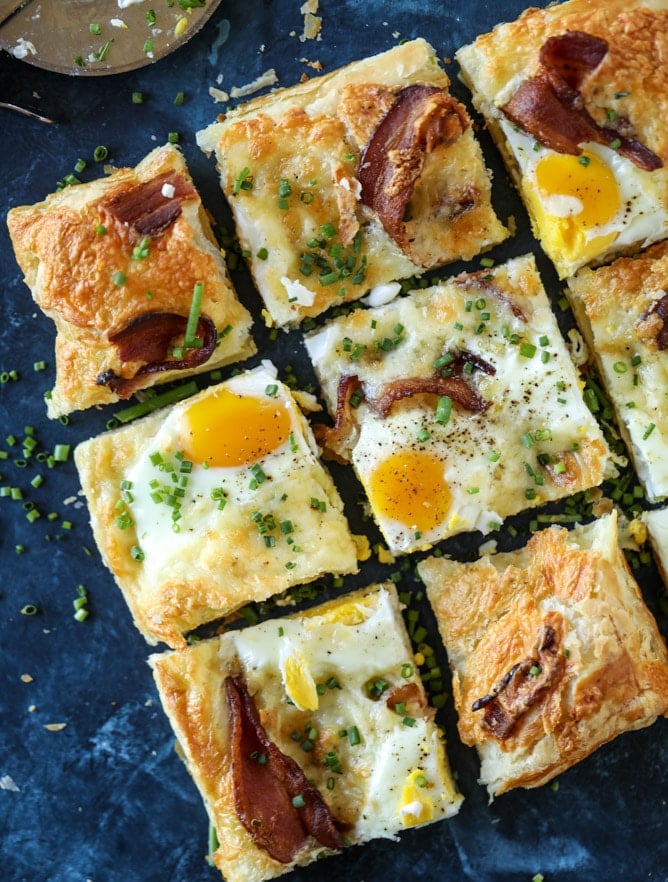 Puff Pastry Breakfast Pizza
How Sweet Eats's breakfast pizza is super easy and quick to make and features eggs, white cheddar, and, of course, bacon!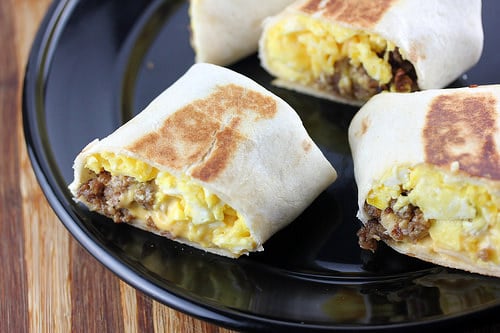 Copycat Taco Bell Breakfast Burritos
Blog Chef's breakfast burritos riff on Taco Bell's version using flour tortillas, eggs, nacho cheese sauce, and breakfast sausage.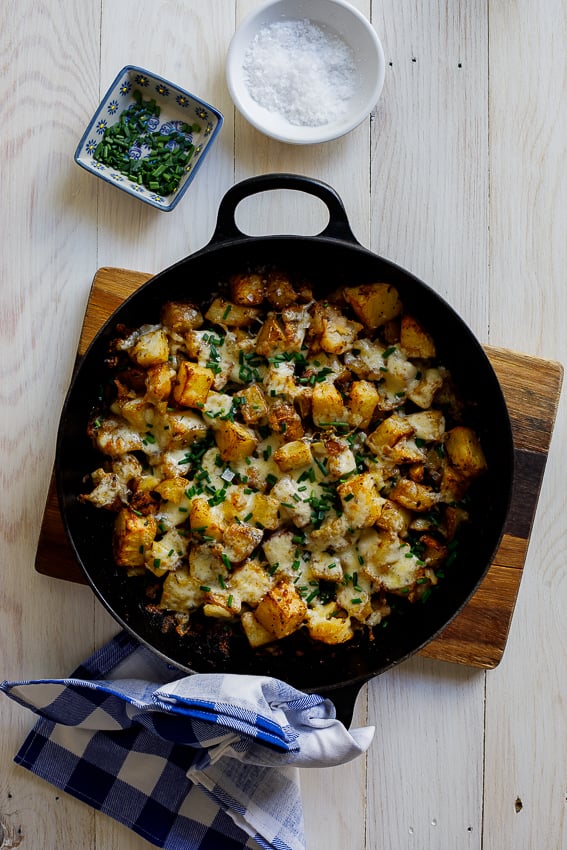 Roasted Cheesy Breakfast Potatoes
Simply Delicious Food's roasted cheesy breakfast potatoes are the perfect breakfast-for-dinner side dish. Whip up some eggs, bacon, or breakfast sausage to add on, but these skillet potatoes topped with cheese are sure to be the star of the show.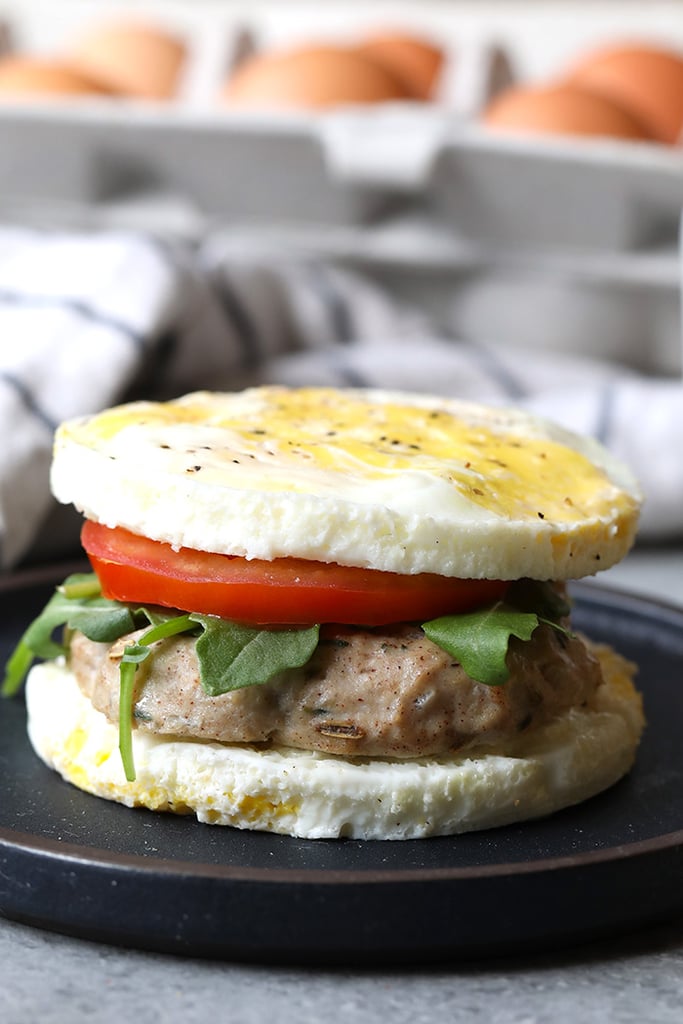 Copycat Healthy Egg McMuffins
Fit Foodie Finds's healthy copycat Egg McMuffins swap out the bread for easy-to-make and fun egg muffins, filled with homemade sausage patties and your family's favorite veggies.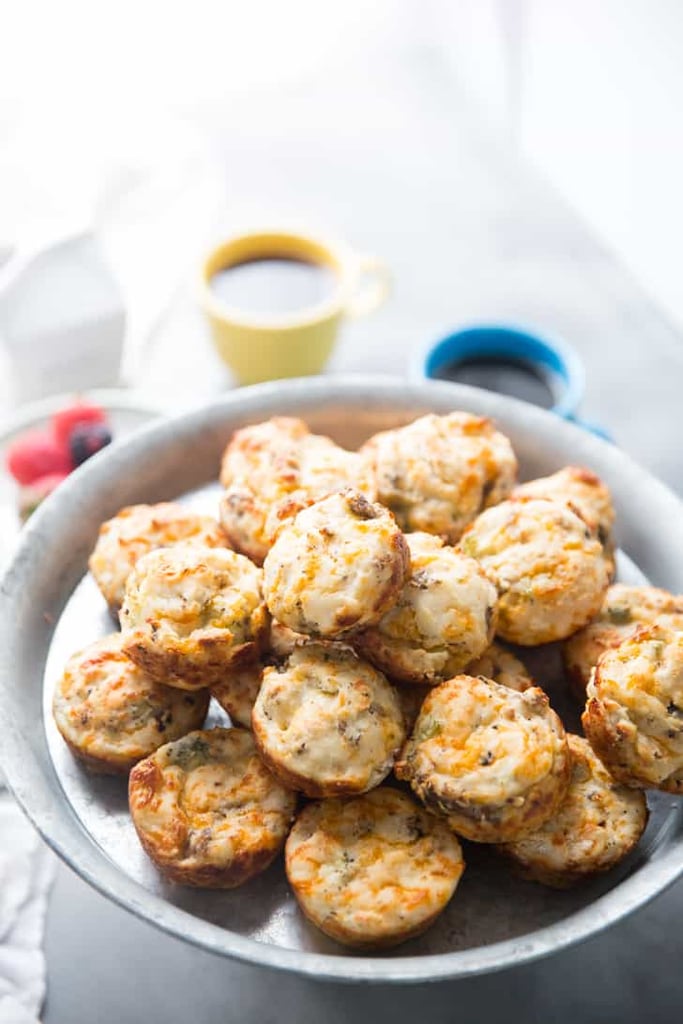 Savory Breakfast Biscuits
Lemons For Lulu's easy savory breakfast biscuits are tender, flaky, and filled with cheese, broccoli, and sausage! What more does a dinner need?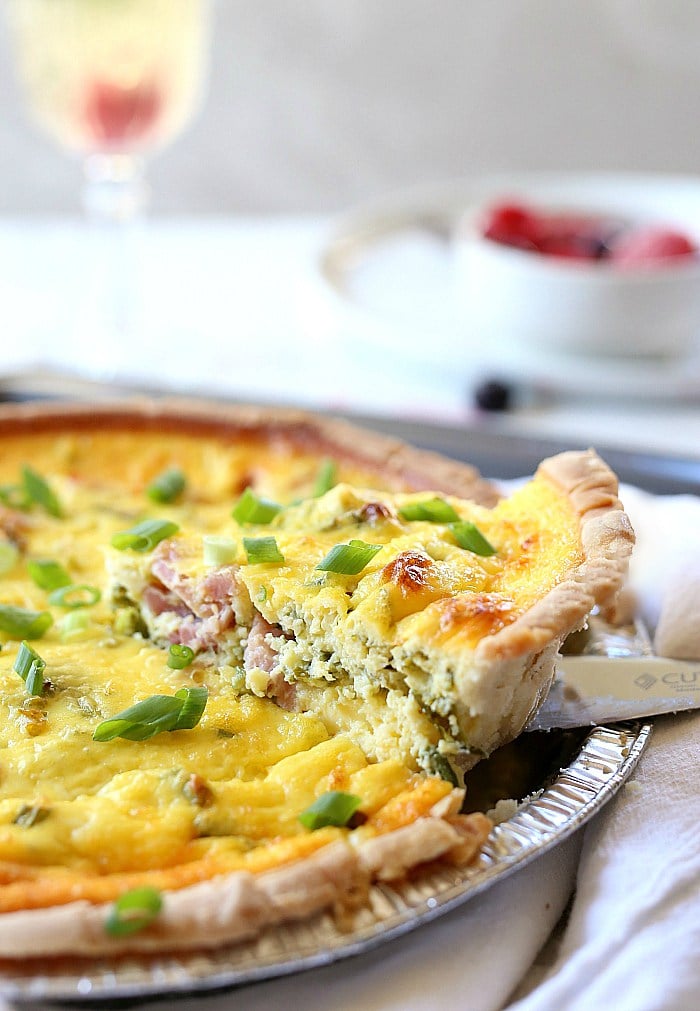 Healthy Cheese-less Quiche
Delightful Mom Food's cheese-less quiche will trick your kids into eating a healthy meal. The delicious quiche is made with ham, Greek yogurt, and finely chopped kale. Trust us: your kids won't even know the kale is in there.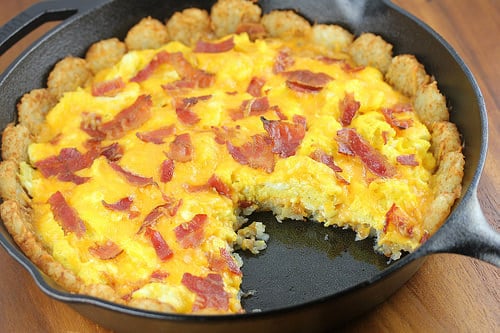 Tater Tot Breakfast Pizza
Blog Chef's breakfast pizza uses layered frozen tater tots as pizza crust, which is topped with scrambled eggs, cheese, and bacon (precooked bacon works just fine and will save you time). Make and serve the pizza in a cast iron pan for easy clean-up.